Step out stronger as a team!
Discover the power of VR for dynamic teambuilding and innovation. Teams join forces to solve realistic scenarios and embrace challenges, fostering collaboration and communication.
VR fosters not only practical insights and innovative solutions, but also participants' creativity and imagination. Discover a team-building adventure like no other at our Virtual Reality Center, where teamwork, creativity, and strengthened team dynamics await.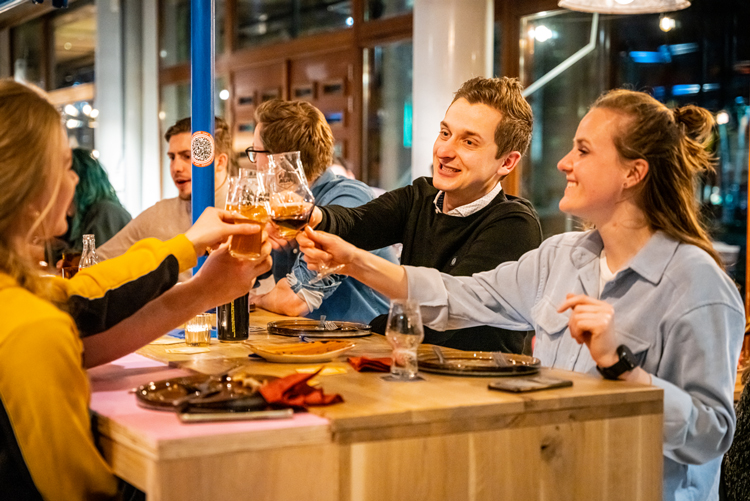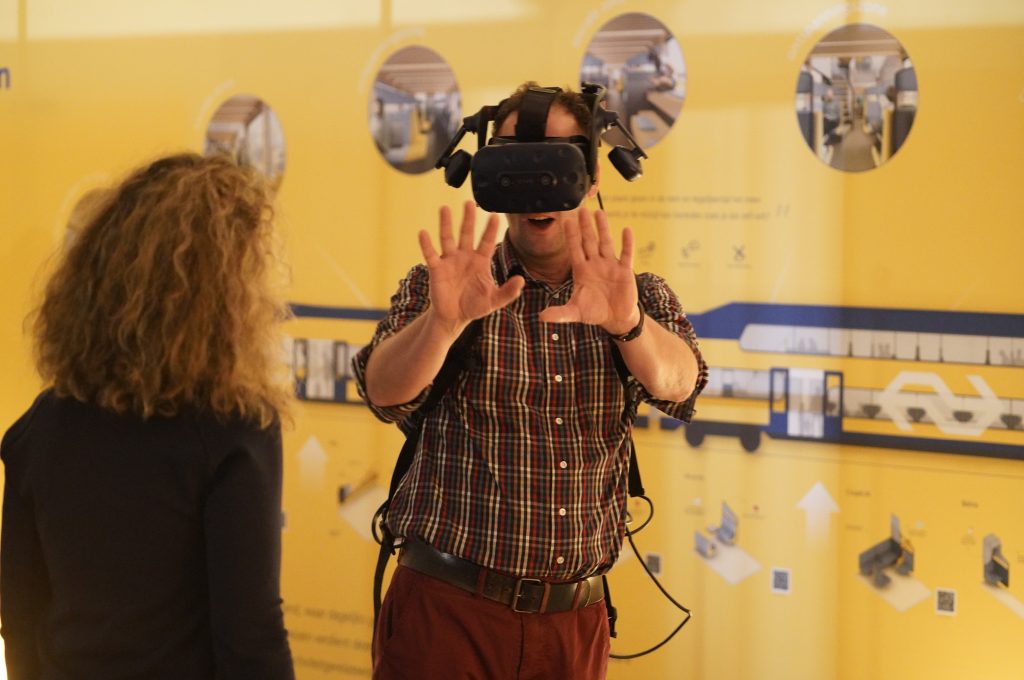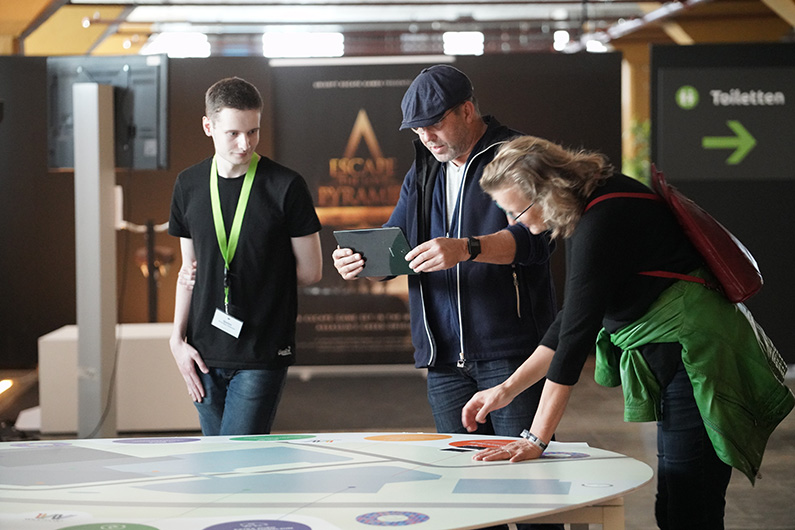 This is our formula.
Our packages are composed of three ingredients. Mix and match these together to create a complete experience for you.
Fellowship & Sensation
Our Escape Adventure, Party Bundle, VR Tournament and VR Discovery all offer unique and challenging experiences for your team. These VR experiences are carefully designed to offer a mix of challenge and enjoyment for your team. At Enversed, we understand that every team is unique, which is why we offer a variety of experiences that cater to different interests and skill levels. Whether you're looking for adventure, fun, or challenge, Enversed is the right place for you.
VR Party Bundle
VR Escape Adventure
VR Tournament
VR Discovery
Inspiration & Insight
Learn and grow together with your team! Our interactive workshops and lectures are designed to provide new insights and help you and your company in the areas of innovation, teamwork, and personal development.
Lecture | Learn how you can implement VR effectively into your business strategy and digital transformation.
Workshop | An educational and interactive exploration of new technologies and their application in your organization and business strategy.
Meeting | Add an unexpected twist to your brainstorm or meeting by incorporating a VR experience.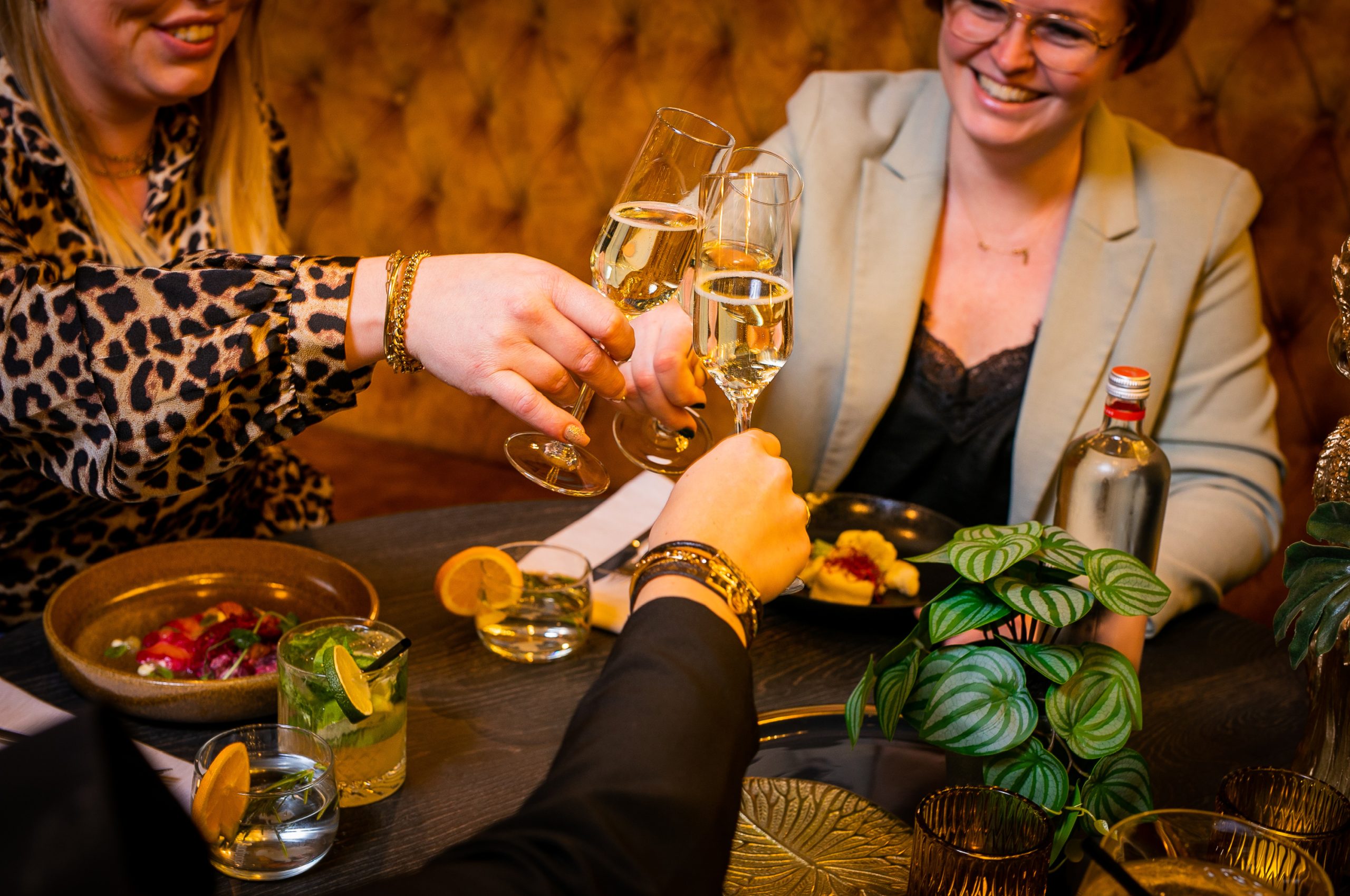 Drinks & Bites
We consider relaxation just as important as experience and inspiration, which is why we collaborate with the finest local partners to provide delightful lunch, drinks, and dinner arrangements. This way, you can enjoy pleasant conversations and relish the memories of the experiences you shared with your colleagues.
All-in (bites & drinks during the VR experience)
Lunch
Dinner
Drinks
Beer tasting and/or brewery tour
Catering (only for Private Events)
Packages tailored for you
Keep it simple and choose one of these proven combinations for team outings. These are foolproof choices.
Workshop + VR Tournament + All-in

<ul>
<li>A thrilling competition among teams. Set the high score and win!</li>
<li>With the Partybox you'll receive bites and drinks during your VR experience.</li>
</ul>

Workshop + VR Party Bundle + All-in

<ul>
<li>Play funny and competive VR minigames together. It'll be a blast!</li>
<li>Enjoy a casual chat during drinks or with a beer tasting.</li>
</ul>

Workshop + VR Escape Adventure

<ul>
<li>Embark on an adventure, collaborate, and escape from a virtual escape room.</li>
<li>Indulge in a delightful dinner and savor the moment with your colleagues.</li>
</ul>

Request your quote today
No strings attached!
Fill out the request form and receive a personalized proposal based on your preferences. Alternatively, feel free to contact us to discuss your specific requirements and collaborate on creating a unique and innovative tailor-made event together!
These could be a good fit for you too.
There's a lot more to discover at Enversed! Take a look and be inspired for your next outing.
Frequently asked questions
We have answers!