Combine an entertaining experience with a delicious dinner.
Enjoy a delicious dinner in combination with a unique Virtual Reality experience at Enversed. Our dinner packages offer the perfect opportunity to enjoy culinary delights while simultaneously discovering the fascinating world of VR. Indulge your taste buds as you immerse yourself in an unforgettable virtual world. A dinner package is the ideal way to combine relaxation, fun and gastronomy with innovative technology.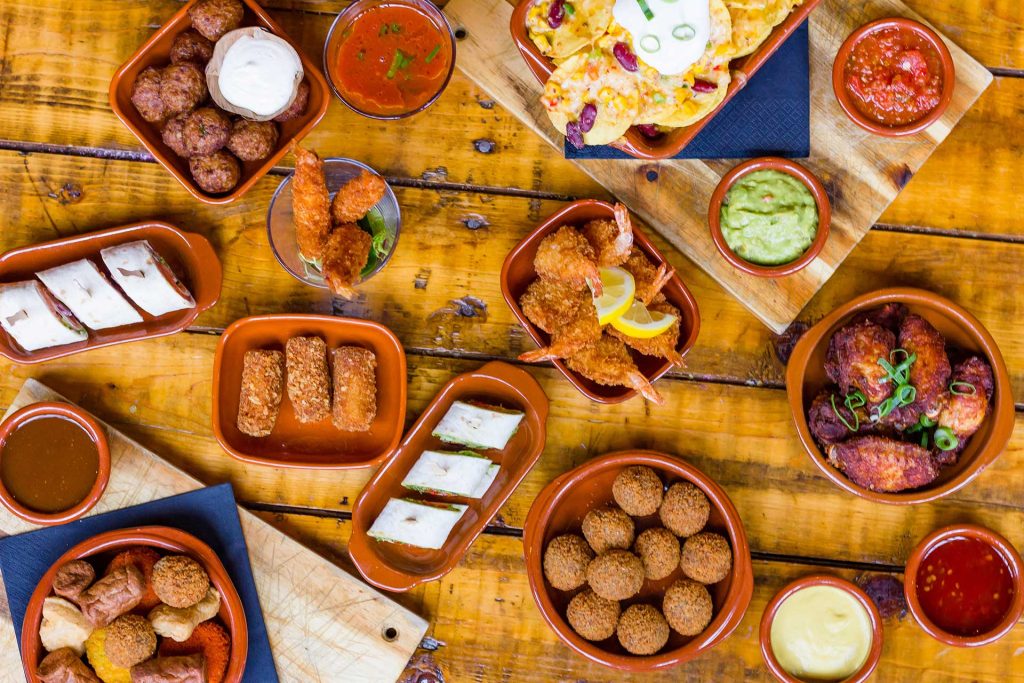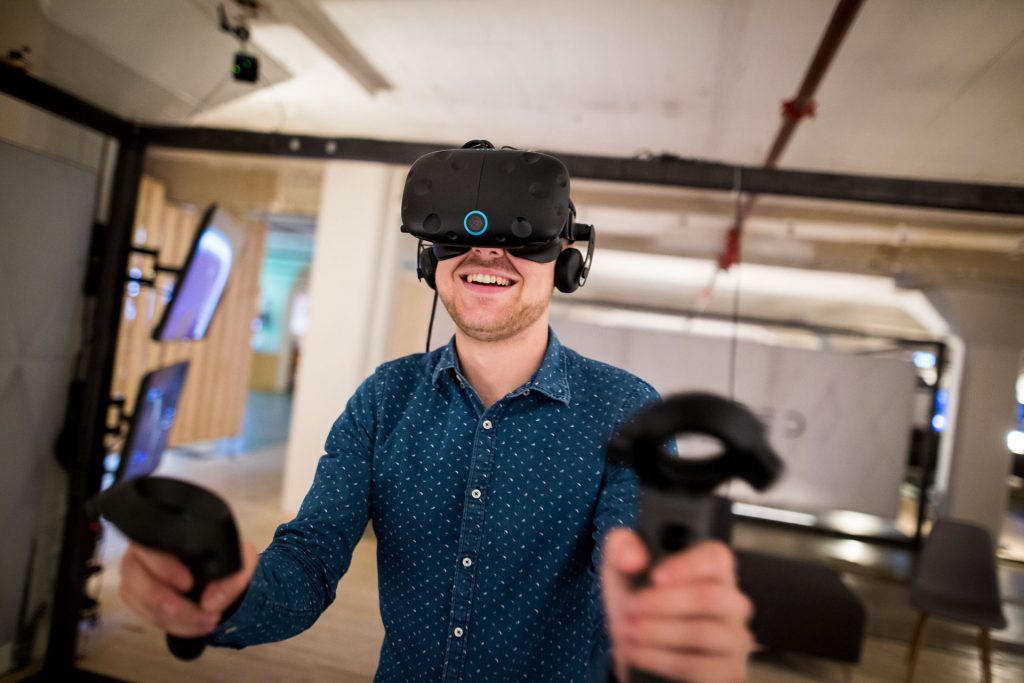 Choose your VR experience
Experience virtual reality in a playful and accessible way! In our Enversed Rooms, you'll take part in a carefully selected range of experiences: from the most famous VR games, to VR experiences focused on teamwork, competition and interaction that we designed ourselves. These can turn every company outing, family day, bachelor party or date into a guaranteed success! Discover the possibilities:
VR Storyline
Immersive storylines good for longer or multiple sessions. Let the story unfold around you.
Number of people
1 to 2
Duration
60 minutes
Minimum age
16 or 18
VR Escape Adventure
A challenging escape room in VR. Here you'll solve puzzles that would too dangerous or impossible to do in real life.
Number of people
2 to 16
Duration
60 minutes
Minimum age
12
VR Party Bundle
A fun mix of unique, fun and challenging mini-games for everyone.
Number of people
2 to 54
Duration
30, 60 of 90 minutes
Minimum age
8
VR Tournament
A variety of competitive VR experience for the bold and fearless among us. Become the champion or win as a team. Good luck!
Number of people
4 to 54
Duration
60 or 120 minutes
Minimum age
8 or 12
Complete your outing with a nice dinner
The best stories are told while enjoying a delicious meal! Your meal is lovingly prepared by one of our local culinary partners with fresh ingredients. Also, your dinner can also be adapted to any dietary requirements. The buffet at our location is possible from 20 people. The lunch will be added to the rest of your booking. So at the end of your visit, you can pay for everything at once, instead of having separate bills. Convenient, right?
Blue Collar Hotel
Available for 1 to 80 people
Het Blue Collar Hotel is een karaktervolle locatie met een speelse mix van nostalgie en Rock & Roll. Hier kun je genieten van goed eten voor een mooie prijs in een robuuste en ontspannen sfeer.
Vanaf:
€ 45 per persoon inclusief BTW
€ 42.45 per persoon exclusief BTW
Inclusief drinken.
Stories
Available for 2 to 110 people
Bij Stories geniet je van de ongedwongen sfeer en Brabantse gastvrijheid. Dit is de feelgood hotspot voor een lekkere lunch, borrel of diner.
Vanaf:
€ 39.50 per persoon inclusief BTW
€ 36.24 per persoon exclusief BTW
Rabauw
Geschikt voor 2 tot 60 personen
De Rabauw Brewpub is de ideale plek om verhalen te vertellen, of na te praten over jouw VR-ervaring. Dat doe je onder het genot van gezonde, vullende én lekkere maaltijden die perfect combineren met avontuurlijke craft bieren.
Vanaf:
€ 19.50 per persoon inclusief BTW
€ 16.12 per persoon exclusief BTW
Catering at Enversed
Available for 20 to 200 people
Voor grote gezelschap (>20 personen) verzorgen we samen met Stories graag een compleet lunchbuffet bij ons op locatie. Een heerlijke aanvulling op jouw uitje of event. Het lunchbuffet is altijd maatwerk, dus neem vrijblijvend contact met ons op voor de mogelijkheden.
Vanaf:
€ 20.55 per persoon inclusief BTW
€ 18.85 per persoon exclusief BTW
Request your quote today
No strings attached!
Fill out the request form and receive a personalized proposal based on your preferences. Alternatively, feel free to contact us to discuss your specific requirements and collaborate on creating a unique and innovative tailor-made event together!
Frequently asked questions
We have answers!
That is possible, but only with large groups of more than 20 people. Together with Stories we provide a complete dinner buffet at our location. This buffet is always tailor-made, so please feel free to contact us for the possibilities.
Absolutely! Please inform our support team, and they'll communicate it to the restaurant. The sooner you notify us of this, the better.
Our partners are all within walking distance of our VR center.