This interactive scenario is based on the film 'Notre-Dame On Fire' and is intended as a tribute to the Paris fire brigade.
Navigate the collapsing cathedral, extinguish devastating fires and rescue the most precious relic: the Crown of Thorns.
Book now
Details of your experience
Check-in
Please be present 15 minutes before your booking for check-in. Don't forget to bring your QR code.
Accessibility
For this game you need two working hands and you have to be able to walk around independently.
Trigger warning
Be aware: this experience contains a large amount of fire.
Food & drinks
It is possible to order food and drinks before, during or after the booking.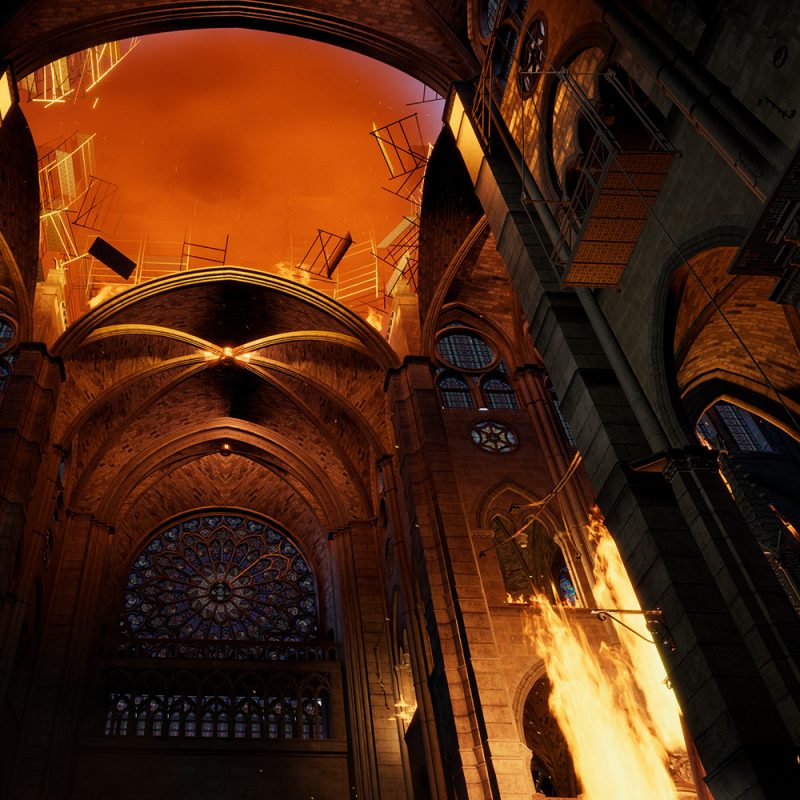 We offer a number of extra's to enhance your VR experience even more. This allows you to customize your company outing or event completely to your liking.
Searching Availability...