An experience with an adventurous tasty finale.
We offer the ideal location for a team outing with a twist. Discover our business packages, including bites and drinks. Choose from one of our exciting Escape Adventures, play a fun Party Bundle full of funny minigames, or compete in teams in a challenging VR tournament. Whether you're looking for adventure, fun, or challenge, Enversed is the right place for you.
And what's an outing without a tasty finale? With one of our drinks or dinner packages you can unwind, have a lively conversation with your colleagues, and reflect on your VR experience together. Explore our selection and be inspired by our top 3 recommended packages. Will we see you soon?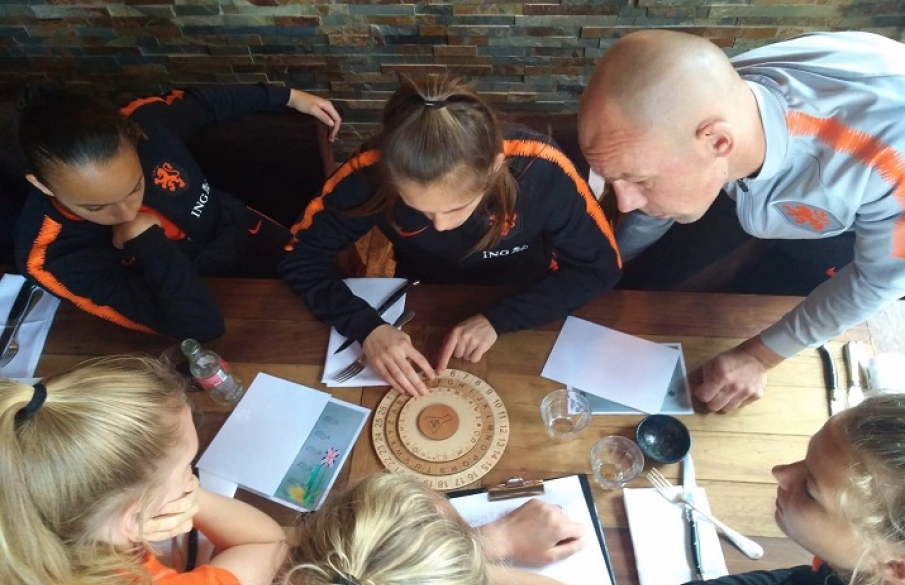 Choose your VR experience
Experience virtual reality in a playful and accessible way! In our Enversed Rooms, you'll take part in a carefully selected range of experiences: from the most famous VR games, to VR experiences focused on teamwork, competition and interaction that we designed ourselves. These can turn every company outing, family day, bachelor party or date into a guaranteed success! Discover the possibilities:
VR Storyline
Immersive storylines good for longer or multiple sessions. Let the story unfold around you.
Number of people
1 to 2
Duration
60 minutes
Minimum age
16 or 18
VR Escape Adventure
A challenging escape room in VR. Here you'll solve puzzles that would too dangerous or impossible to do in real life.
Number of people
2 to 16
Duration
60 minutes
Minimum age
12
VR Party Bundle
A fun mix of unique, fun and challenging mini-games for everyone.
Number of people
2 to 54
Duration
30, 60 of 90 minutes
Minimum age
8
VR Tournament
A variety of competitive VR experience for the bold and fearless among us. Become the champion or win as a team. Good luck!
Number of people
4 to 54
Duration
60 or 120 minutes
Minimum age
8 or 12
Bring the adventure of an Escape Room to your dining table.

Enjoy a unique three-course dinner while solving a challenging puzzle with an Escape Dinner at multiple locations in Eindhoven. Work together to solve cryptic clues and intriguing puzzles, find the antidote and unravel the ultimate code. Only one team can crack the safe and win the prize. But beware, time is ticking and you have to be quick to avoid the doom. Will you manage to escape total destruction?
Escape Dinner locations in Eindhoven
Request your quote today
No strings attached!
Fill out the request form and receive a personalized proposal based on your preferences. Alternatively, feel free to contact us to discuss your specific requirements and collaborate on creating a unique and innovative tailor-made event together!
Frequently asked questions
We have answers!